Commercial Property Insurance
Everyday we know how hard you work to make sure your business is working. By serving your customers and by offering products and services and providing your employees with work, your business is a source of activity.
That is why it is important to be sure that your commercial property is protected because accidents happen, and the last thing you want to experience as a business owner is being out of commission and under the wrong policy.
With a personalized Insurance Property Insurance policy, you can make sure that the building itself and the personal property of your business are protected from minor accidents to major financial losses.
Our insurance specialists can help you create a policy that keeps your small to medium-sized company protected head-to-head by covering things like: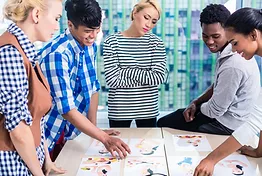 your construction.

All material goods within it.

All signage and signs that are on the exterior property.

Equipment of the property.

Your inventory
Other material items are typically found in a Commercial Property Insurance Property Insurance policy that may include Construction Risks Insurance and Equipment Breakdown Coverage.
The Construction Risk Insurance protects any material or equipment from damage or loss occurring during construction or remodeling, while the Equipment Breakdown Coverage, or Heaters or Machinery, keeps any electrical, electronic or pressure equipment in its premises insured for breakdowns or losses.
Additional Business Protection
In some cases, your business can save more by combining Commercial Property Insurance Property insurance with Civil Liability for the convenience of having your business needs covered. For more information about combining coverage, contact us now.